Superior design projects at scale
Experience means we perform to meet any brief
Our team of interior designers and architects leverages their extensive experience, creative expertise, and manufacturing resources to provide a high level of technical, manufacturing, and design know-how to all interior design projects.
At our core, we are dedicated to ensuring that your experience is as hassle-free as possible. When commissioned, we can provide well-crafted and comprehensive specification plans, complete with our visual aids, for our fit-out team to execute. We maintain open communication with all involved parties throughout the fit-out process, keeping you up-to-date and informed every step of the way.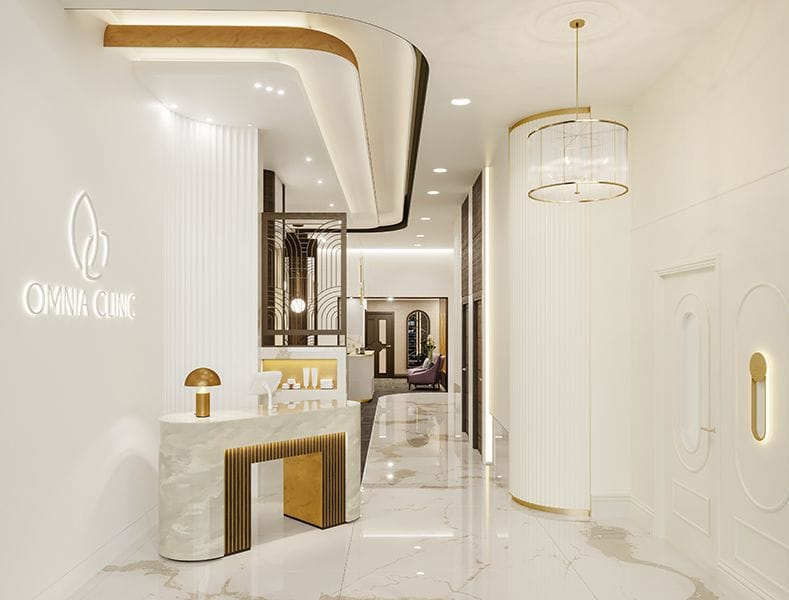 Omnia Clinic
Spread over two floors of a grade 2 listed high street property in Rochester, we were asked to design a luxury aesthetics and cryotherapy clinic. Designing the highest of quality fit-out standards across both interior and exterior of the property, we created a treatment environment that felt like no other. The space incorporated private treatment rooms, break-out zones, relaxation areas, retail areas and food & beverage spaces.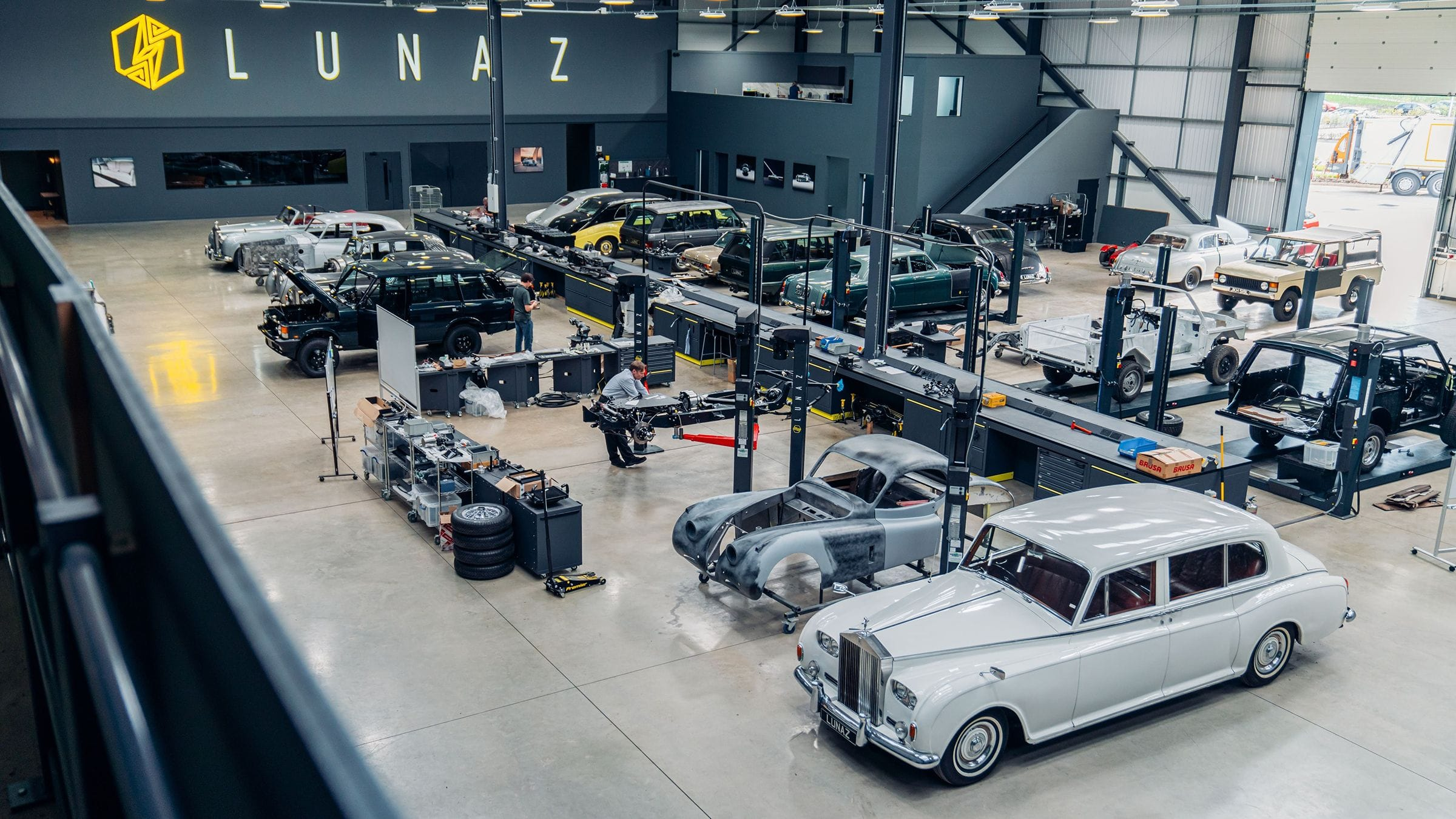 Lunaz
We designed and consulted on the fit-out of Lunaz Technology's new 35,000 sq ft factory at Silverstone, England. One of Europe's leading electric vehicle startups, restoring and electrifying classic luxury icons such as the Jaguar XK120, Aston Martin DB6 and Rolls Royce Phantom. Every touchpoint, from the office kitchen, down to the factory floor grinding rooms were meticulously designed to incorporate an integrated brand theme. We helped create a world beating engineering space, that was not just functional, but also beautifully aesthetic in a traditionally dirty and messy style of working environment.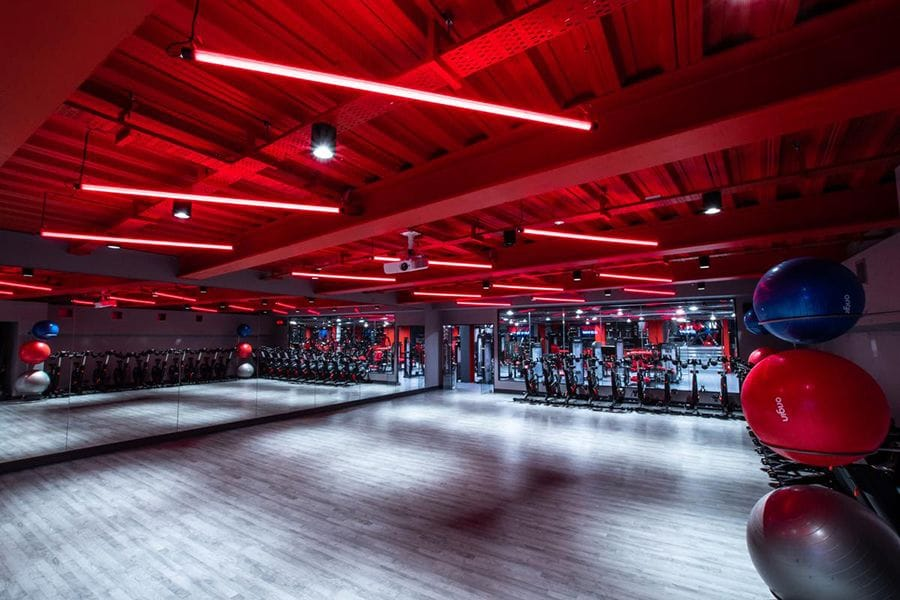 UFC
We were asked to take over the full design and design management for the UFC gym's UK master franchise roll-out. We designed the full concept and technical packs across the roll-out for Nottingham, Woking, Reading and Medway sites. We designed highly contemporary environments, using lighting design and bespoke finishes to create a highly innovative and immersive work-out space. The sites included numerous work out zones, private rooms for classes, an octagon, boxing zones, changing rooms, retail area and reception, and cafe spaces.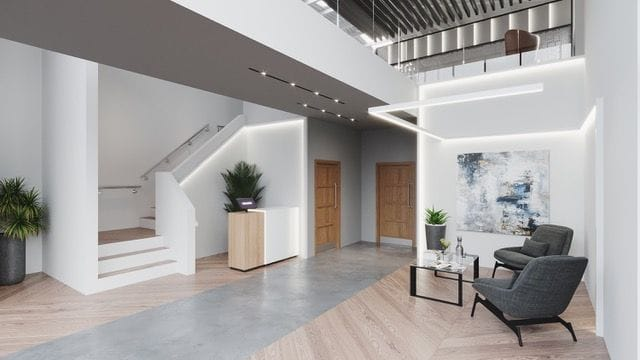 Digital Manufacturing Centre
We were commissioned to design the new workspace environment for the newly built digital manufacturing centre at Silverstone. A state of the art, world class additive manufacturing facility, engineering highly complex components across areas such as motorsport, aerospace, defence, medical, and even space. Our design created an open and collaborative working environment, for busy world class engineers to design and strategise innovative solutions. A clean and contemporary space, that inspires clients and visitors alike, and includes private and highly modern meeting spaces to discuss highly confidential engineering programs and projects.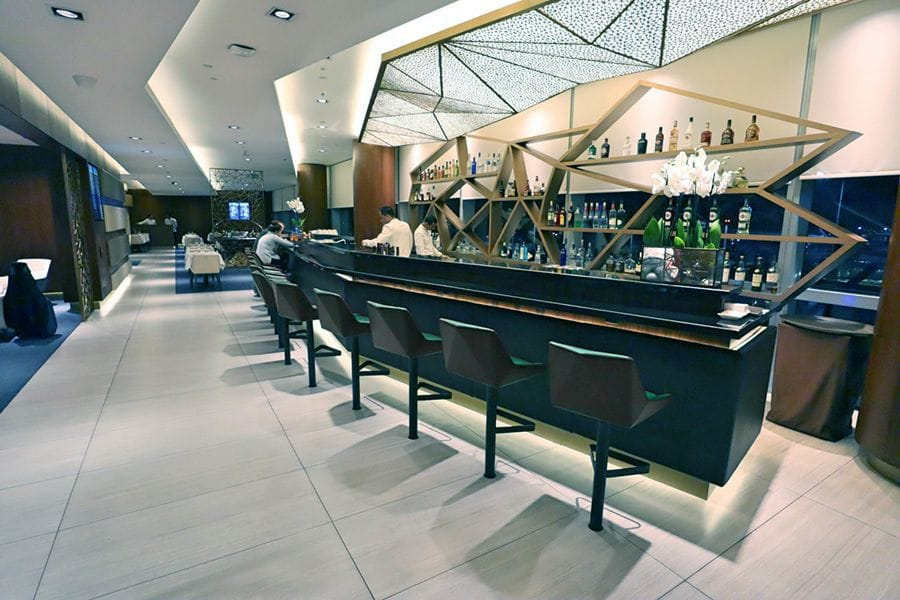 Etihad
Our team created a seven star luxury space for Etihad's new first and business class lounges at Abu Dhabi Airport. Arranged over 2500 sqm, the Etihad traveller now enjoys an unparalleled level of understated sophistication, service and opulent comfort to relax in. The lounges deliver ultra service through world class fine dining, bars and hospitality, relaxation booths, libraries, smoking rooms and individual spa treatment zones.