Office & Workspace
The creation of powerful visitor experiences & inspiring environments for Office & Workspace interior design.
Post pandemic, office spaces need to deliver on a whole new level. They must project a brand personality to external visitors, suppliers and clients, but now, perhaps even more importantly, they must resonate with employees. Well designed spaces can not only boost productivity, but are now essential in employee welfare and retention. Murton Anderson understands the hybrid landscape, and the increasing importance to ensure spaces perform at an optimum when employees are in the office. With the ability to work from home, office environments must now breed motivation and optimisation across all touch points, whether that be the kitchen environment, overall desking design and comfort, noise-reduced breakout areas, effective meeting rooms.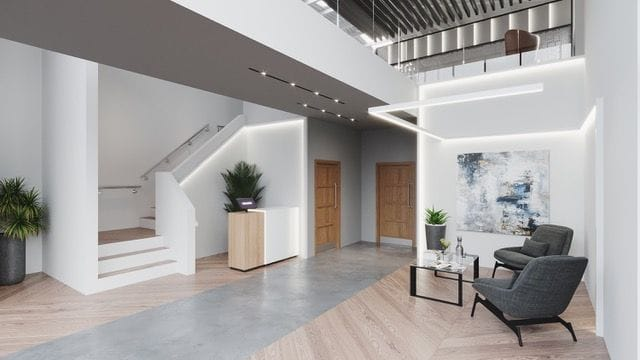 Digital Manufacturing Centre
We were commissioned to design the new workspace environment for the newly built digital manufacturing centre at Silverstone. A state of the art, world class additive manufacturing facility, engineering highly complex components across areas such as motorsport, aerospace, defence, medical, and even space. Our design created an open and collaborative working environment, for busy world class engineers to design and strategise innovative solutions. A clean and contemporary space, that inspires clients and visitors alike, and includes private and highly modern meeting spaces to discuss highly confidential engineering programs and projects.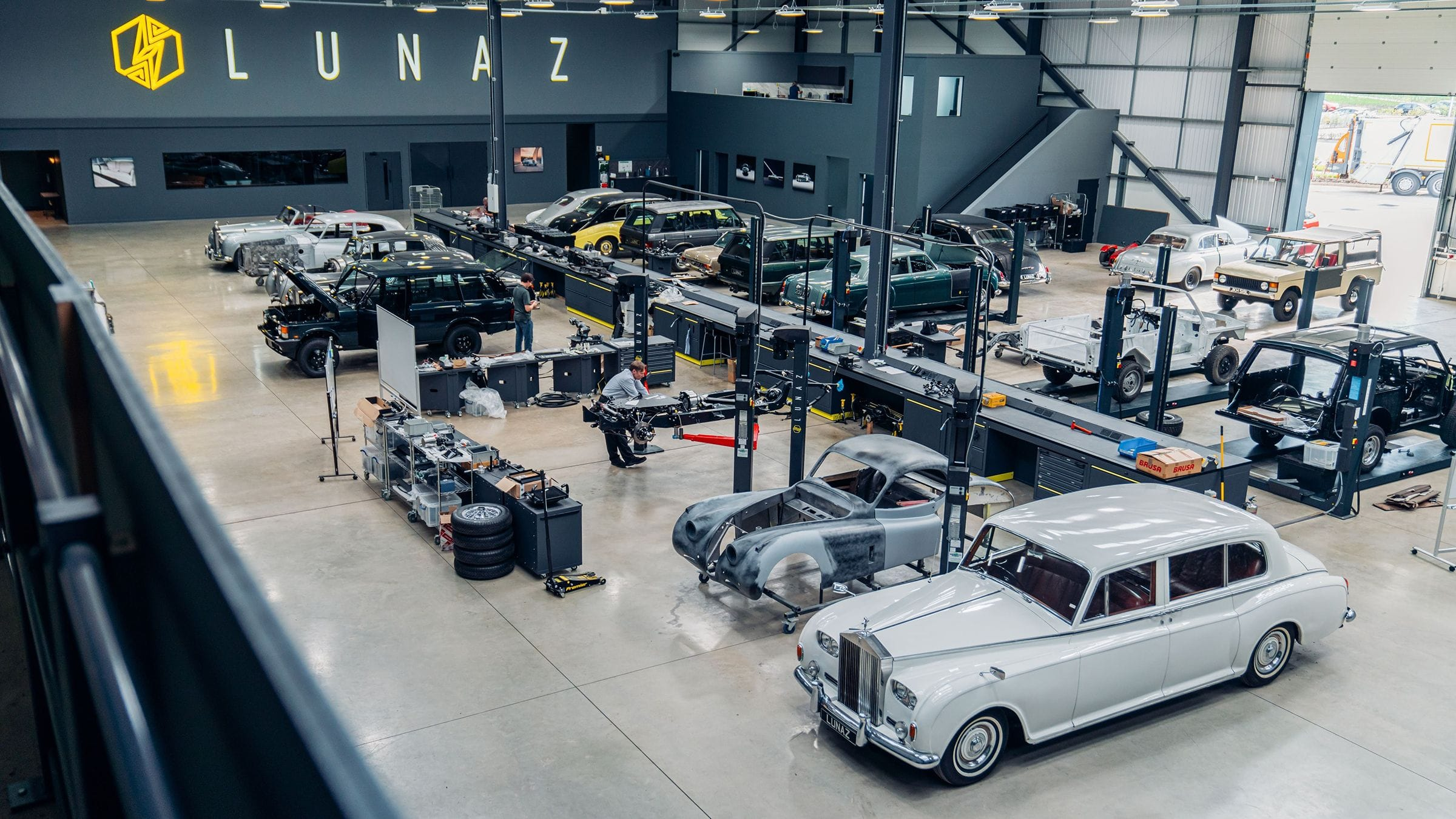 Lunaz
We designed and consulted on the fit-out of Lunaz Technology's new 35,000 sq ft factory at Silverstone, England. One of Europe's leading electric vehicle startups, restoring and electrifying classic luxury icons such as the Jaguar XK120, Aston Martin DB6 and Rolls Royce Phantom. Every touchpoint, from the office kitchen, down to the factory floor grinding rooms were meticulously designed to incorporate an integrated brand theme. We helped create a world beating engineering space, that was not just functional, but also beautifully aesthetic in a traditionally dirty and messy style of working environment.